At the end of last month, the European Parliament's Special Committee on Financial Crimes, Tax Evasion and Tax Avoidance (TAX3) issued its latest report, which was quickly adopted by the Plenary. This new set of AML recommendations and actions is among the most stringent yet to be adopted by the EU, and is slated to include the establishment of several compliance, intelligence, and oversight bodies, all designed to help European authorities better keep up with the neck-breaking speed of the global economy.

TAX3's report takes a critical look at the state of AML and tax compliance across the EU, calling out several countries in particular for their lack of adequate oversight and less than diligent efforts to combat financial crimes within their borders, and arguing that there is a general lack of political will to fight money laundering and tax evasion.

Indeed, financial crimes have continued to increase in recent years, reaching a peak in 2018. But if a lack of political will to fight these crimes has been part of the problem in the past, the adoption of TAX3's latest report is a clear sign that the tides may be turning in this regard – and other countries and regions could likely adopt similar measures in the near future. For example, with the G20 set to discuss AML regulations for cryptocurrency in June, it's clear that there is a strong political push to combat financial crimes on the regulatory front.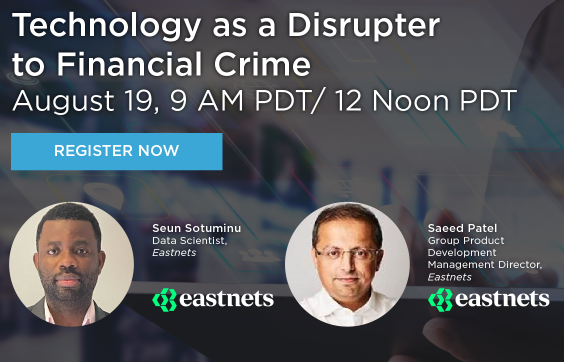 The adoption of TAX3's report means that there will be more eyes on financial institutions than ever. The report calls for the establishment of three new AML and financial intelligence agencies: an EU financial intelligence unit, a European financial police force, and a compliance watchdog entity. It also applies greater protections to journalists and whistle-blowers, a measure that encourages even more scrutiny of FIs and their compliance efforts. With so much growing oversight at all levels, financial institutions will have more and more people and organizations holding them accountable – and to whom they will have to answer.

Similarly, these new measures call for stronger oversight of how banks gather, analyze, and disseminate compliance information, meaning that FIs will need to ensure that their reporting abilities are as up-to-par as their actual compliance efforts.

At the same time, the report acknowledges the need to phase out large-scale cash transactions as part of a comprehensive anti-money laundering strategy, and even encourages the development of a timetable for phasing out 500 Euro notes as acceptable, legal tender. This, of course, reflects a general shift toward cashless transactions, and thus the increasing importance of payment technologies and solutions. For banks and other financial institutions, this further elevates the importance of having strong payment infrastructure.

More than anything, though, these measures reflect the increasingly pressing need for banks to adopt technologies and solutions that can seamlessly integrate all aspects of their operations – from compliance systems and payment infrastructure to reporting mechanisms. Without this kind of integration, banks could find that compliance will soon become an all-consuming burden, eating up considerable time and money. Furthermore, these solutions need to be easily adaptable and configurable, so that FIs can readily update their compliance procedures and payment technologies without incurring huge costs at every turn. Because, if there's one clear trend that emerges in the current global regulatory environment, it's that governments everywhere are demonstrating both the intent and the political will to tackle financial crimes through increasingly aggressive and rapidly evolving tactics. To avoid incurring financial losses, whether through fines or expensive infrastructure upgrades, banks and other financial institutions will need to be able to keep up with these complex and demanding regulatory changes.
Click here to read more about our Risk, AML and Compliance Software, and feel free to Contact us for a free consultation.